Designed with your
.
in mind.
We love Instagram and stay pretty active, so we'd be honored if you check out our gallery and follow along!
What to know before ordering
SIMPLE CAKES: orders require 3 business day minimum notice
TIERED/ INTRICATE CAKES: orders require 1 week notice

8″ cake: 10-15 servings

10" cake: 18-22 servings

Small 2 tier: 25-30 servings

Large 2 tier: 45-50 servings
Any size larger than 50 servings please call or submit a custom cake inquiry!
Step 2: Select your cake flavor & filling option
classic vanilla

chocolate decadence

brown sugar

red velvet

lemon

lemon blueberry

strawberry

orange

marble
 carrot cake

coconut

chocolate chip

funfetti sprinkle

cinnamon swirl

vanilla oreo

poppyseed

blueberry
classic buttercream

chocolate buttercream

hazelnut buttercream

salted caramel buttercream

cookies and cream

mocha buttercream

chocolate mousse

pineapple buttercream

fresh strawberries or raspberries

vanilla custard

chocolate cream cheese
peanut butter buttercream

cream cheese frosting

cinnamon cream cheese

white chocolate buttercream

raspberry buttercream

key lime curd

lemon curd

cinnamon crunch

cookie dough

matcha buttercream

maple buttercream

biscoff cookie butter buttercream
Step 3: Select a photo/design reference
The final thing we need from you when placing a custom cake order is a reference photo. It may sound silly, but providing a photo at booking will save a lot of time for you & our staff! At the bottom of the contact form please ensure you have uploaded your design ideas in order to receive a prompt and accurate price quote.
You can browse some of our work for inspiration
below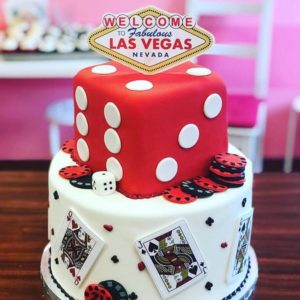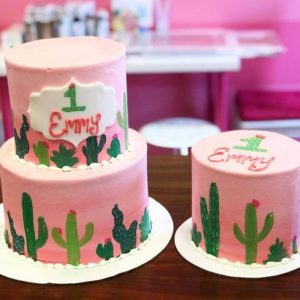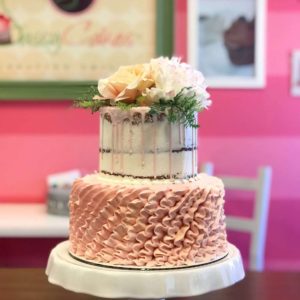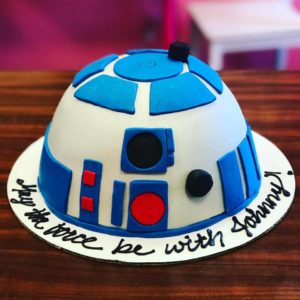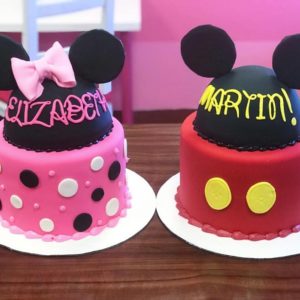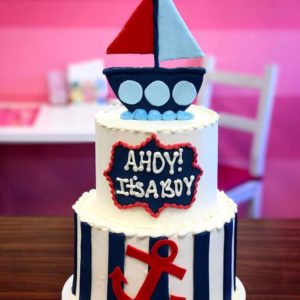 or shop below in our
cake store